Who is Tara?
I'm Tara Furiani and after spending 20 years in the corporate world of work, 12 of those as an International Chief People Officer, she founded Not the HR Lady, A 'People' Consultancy Firm, a Popular Web Series & Podcast, a Learning Community and movement toward…
All Things People. No BS. 
Our mission is simple… to create an on-going dialogue and affect change related to previously thought of as "taboo" topics for the workplace (like bullying, racism, good old boys' clubs, sexism, and more) that often marginalize, harm & oppress Women, BIPOC and LGBTQIA+ employees.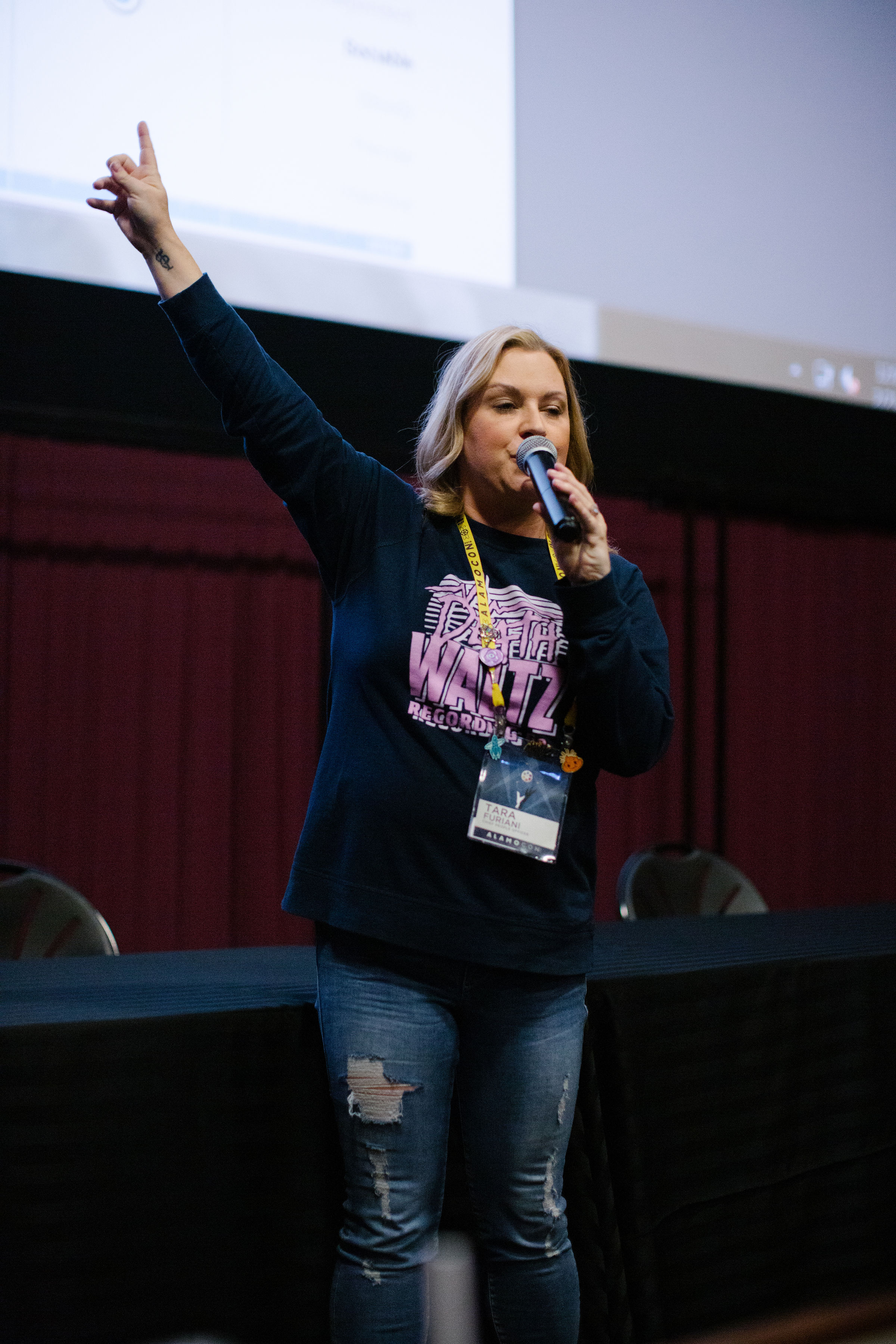 Real talk. No Fluff. No Ass Kissing.
"This is coaching, how it should be. Transparent, real, actionable, life-changing. It's the best money I've ever spent in my life." - CPO
"It feels like Tara knows you. Immediately. People have said it before, but she's so inviting and so emotionally available to everyone, her work is incredible and each member of our team talks about our time with her nearly daily."- CEO
"She's legit. That's the best way I can describe this boundlessly energetic and passionate Woman"- CEO
"Don't take it from us, take it from the thousands of people who's lives she's changed. This coaching is a small blip of the bigger work she's doing. Learn about that, and if you're lucky enough to have her as a coach too, then you're blessed"- CHRO
** All of these can sourced with names on Tara's LinkedIn profile (hey, coaching is private) **
Thanks for submitting your information! Please continue with the checkout process.
Frequently Asked Questions
How long is the coaching program?
Each program we offers lasts for 12 weeks and includes: 12, 1-hour group coaching, 6x 15-minute private coaching sessions with Tara, 3 happy hour networking sessions and 3 webinars.
Cool! After I choose my plan and pay for my spot, what do I do?
Upon purchasing your coaching package, you'll receive an email with further instructions, including everything you need to know to book initial time with Tara, when and where the coaching sessions will happen, our road map and an assessment to complete.
Can I purchase coaching more than once?
Absolutely! We have many repeat coaching clients... and our content is never reused. This is real coaching, by a real executive with an expansive network.
Do you offer 1:1, private coaching?
Yes, on a limited basis. Please inquire by choosing 1:1 Coaching Inquiry at calendly.com/notthehrlady
Do You work with organizations too? Or offer multiple team member discounts?
Yes and YES! Email us for a custom proposal and before booking at [email protected].
I heard you on LinkedIn's Leadership Webinar, is this the same content?
NEVER! Tara doesn't reuse content for coaching, for speaking, for her writing, for her show, for anything. It's all original thought and original content, suitable for the moment.
Of course, some of the fundamentals and philosophies are the same, which is evident in Tara's works.
Have a different question?
email us: [email protected]